Cleansing comes first and then everything else, which means that it is the mainstay of any type of skincare routine, so dermatologists and beauty experts recommend choosing skin cleansers from trusted brands to ensure that it is safe and effective.
In the following paragraphs, we review a range of the most effective skin cleansing products, ensuring you enjoy clearer and clearer skin, as well as preparing it to make the most of all other care products, ensuring that it reduces its exposure to any health problems and enhances its youthful appearance and healthy appearance.
The most effective skin cleansing products:
SKIN WELLNESS MD SENSITIVE DAILY CLEANSER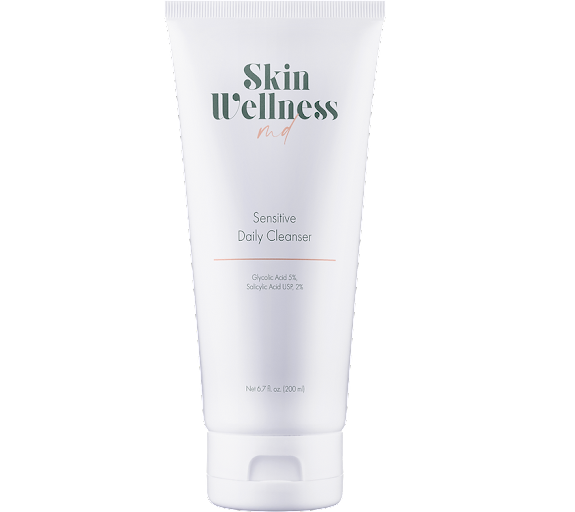 The Sensitive Daily Cleanser from Skin Wellness MD provides an ultra-gentle yet effective formula that derives its effectiveness primarily from its exfoliating properties and its 2% concentration of salicylic acid, and thus works to combat many skin health problems, the most prominent benefits of which are the following: :
Cleansing skin cells and purifying them of toxins.
Remove dead skin cells.
Acne Treatment.
Get rid of facial pimples.
Blackhead removal.
The Sensitive Daily Cleanser from Skin Wellness MD is included in the category of effective sebum control products. It is available in 6.7 fluid ounce (200 ml) cans and is used as follows:
Use the gentle cleanser on wet skin.
The cleanser is applied to dry spots or targeted areas.
Gently massage into the skin, then rinse well with water.
Initially, it is used once a day.
Its use rates are gradually increased up to two or three times as needed.
TUROSKIN 3-IN-1 SHOWER CLEANSER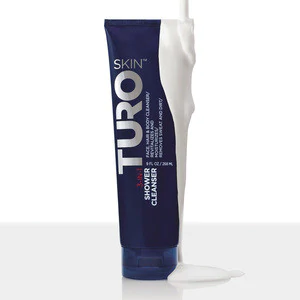 The Turoskin 3-In-1 Shower Cleanser is formulated with a rich, nutrient-laden formula. Infused with extracts of brown algae, licorice and green tea, powerful antioxidants and some moisturizing ingredients make the benefits and effects of this product even more diverse and include:
Deep cleansing of the skin.
Moisturizing the skin and improving its softness and elasticity.
Powerful anti-inflammatory.
Helps fight aging and signs of aging.
The Turoskin 3-In-1 Shower Cleanser is gentle enough to be used for daily body care, plus it's completely irritant-free, available in a 9-ounce tube as well as a large 32-ounce size and is used as follows:
Safe to use all over the body from head to toe.
Gently massage an appropriate amount on the scalp and body.
Any product foam residues are removed by rinsing thoroughly with water.
Safe on all skin types and suitable for daily use.
Turoskin 3-In-1 Shower Cleanser
THE ULTIMATE MASK BUNDLE BEAUTY BY ROSH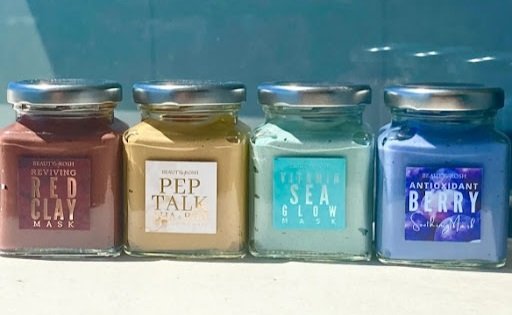 The Ultimate Mask Bundle from Beauty By Rosh includes a complete set of face care masks, designed to ensure the highest level of healthy skincare, due to its multiple benefits and a variety of health properties. This package includes the following:
Vitamin Sea Glow mask: Loaded with many essential vitamins for the skin, its benefits include unifying skin tone, eliminating dark spots as well as fighting the effects of aging.
Pep Talk AHA & BHA Mask: fights bacteria and exfoliates deeply without drying, effective anti-inflammatory, recommended for treating acne, calming inflammation and promoting youthful-looking skin.
Antioxidant Berry Soothing Mask: Derived from its high concentration of antioxidants, it combats the signs of aging and enhances the radiance and glow of the skin and is suitable for those with sensitive or dry skin.
Reviving Red Clay Mask: Designed to restore skin balance and eliminate dullness, its formula with red clay, cranberry and apricot kernel oils helps cleanse and exfoliate the skin without stripping it of healthy oils.
The Ultimate Mask Bundle from Beauty By Rosh is characterized by its many features that are formulated with active and effective formulas, free of any harsh chemical additives or that may cause allergies and irritation, each mask is used as directed on its packaging.
WELL TOLD BEAUTY MINI BUNDLE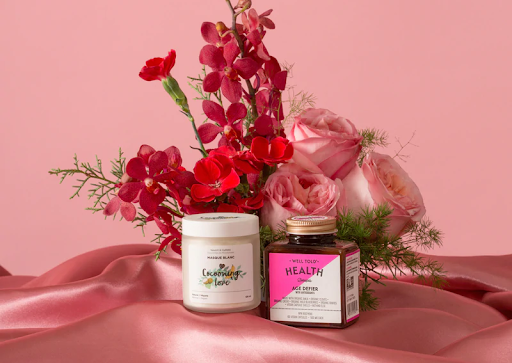 The Well Told Beauty Mini Bundle is designed to enhance your skincare routine with two highly effective ingredients that work together – in perfect harmony – to support a youthful appearance and restore a healthy glow. The bundle includes:
Cocooning Love: This mask achieves intense and deep hydration and provides the skin with nutrients necessary to maintain its youthful appearance.
Age Defier: A supplement that is effective in increasing the rates of skin cell turnover, while at the same time combating wrinkles and the signs of aging.
Well Told Us Beauty Mini Bundle products undergo a rigorous five-step laboratory test to ensure their quality and are free from gluten and any irritating or harmful ingredients. They are completely formulated with organic extracts. The method of use is as follows:
First: Cocooning Love Mask:
Mix two teaspoons of the powder with a little water.
Mix the ingredients together until it turns into a dough.
Apply generously to damp skin.
Leave it on for 5:10 minutes before rinsing it off with water.
Second: Age Defier product:
It is taken as a daily food supplement.
It is recommended to adhere to the prescribed dosage and not to exceed it.
SJC BODY LOVE REFRESHING FOAM WASH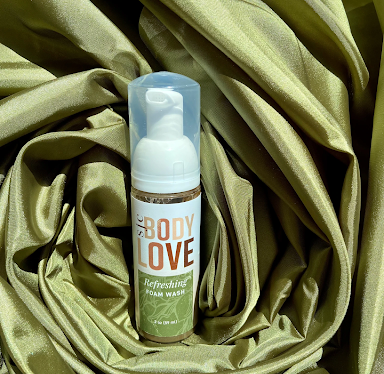 The Refreshing Foam Wash from SJC Body Love is one of the safe products for all hair and skin types alike. It derives its effectiveness from African black soap enriched with rich natural oils. It achieves many benefits, including:
Prevent the buildup of dead skin cells.
Get rid of impurities and purify the skin of toxins.
Reduce razor bumps and pimples.
Helps enhance the freshness of the skin.
Enhances skin hydration and improves elasticity.
The Refreshing Foam Wash from SJC Body Love is available in two sizes, 2 oz, and 8 oz, the way to use it is to follow these steps:
Apply an appropriate amount of cleanser to damp skin.
Massage the skin in a gentle circular motion.
Finally, it is removed by rinsing with warm water.
Preferably follow with a soothing and soothing facial oil.
SJC Body Love Refreshing Foam Wash